Begin your journey to success…Today! You already have a great horse, make your dreams become a reality
Join me on a confidence building program:
Your Journey to Success With Your
HorsemanshipStarts Here
Horsemanship is not just for beginners; it's a progressive journey that never ends. In fact, it is the best-kept secret to success across equestrian disciplines. We can help if you are experiencing behavioral challenges, a weak connection with your horse, or you have reached a barrier to your success you can't overcome.
These issues generally stem from a gap in your horsemanship foundation. Even the most successful dressage riders or reiners can experience these issues. If you want to improve your skills, you can turn to us for superior instruction.
Best way to Connect and Gain
Confidence with your horse
Equine Education at its Best
Jay O'Jay is among one of Canada's top horsemanship clinicians, trainers, and authors. With more than 35 years of professional cross-discipline experience, Jay comes to you with proven results. Experience a journey of a lifetime.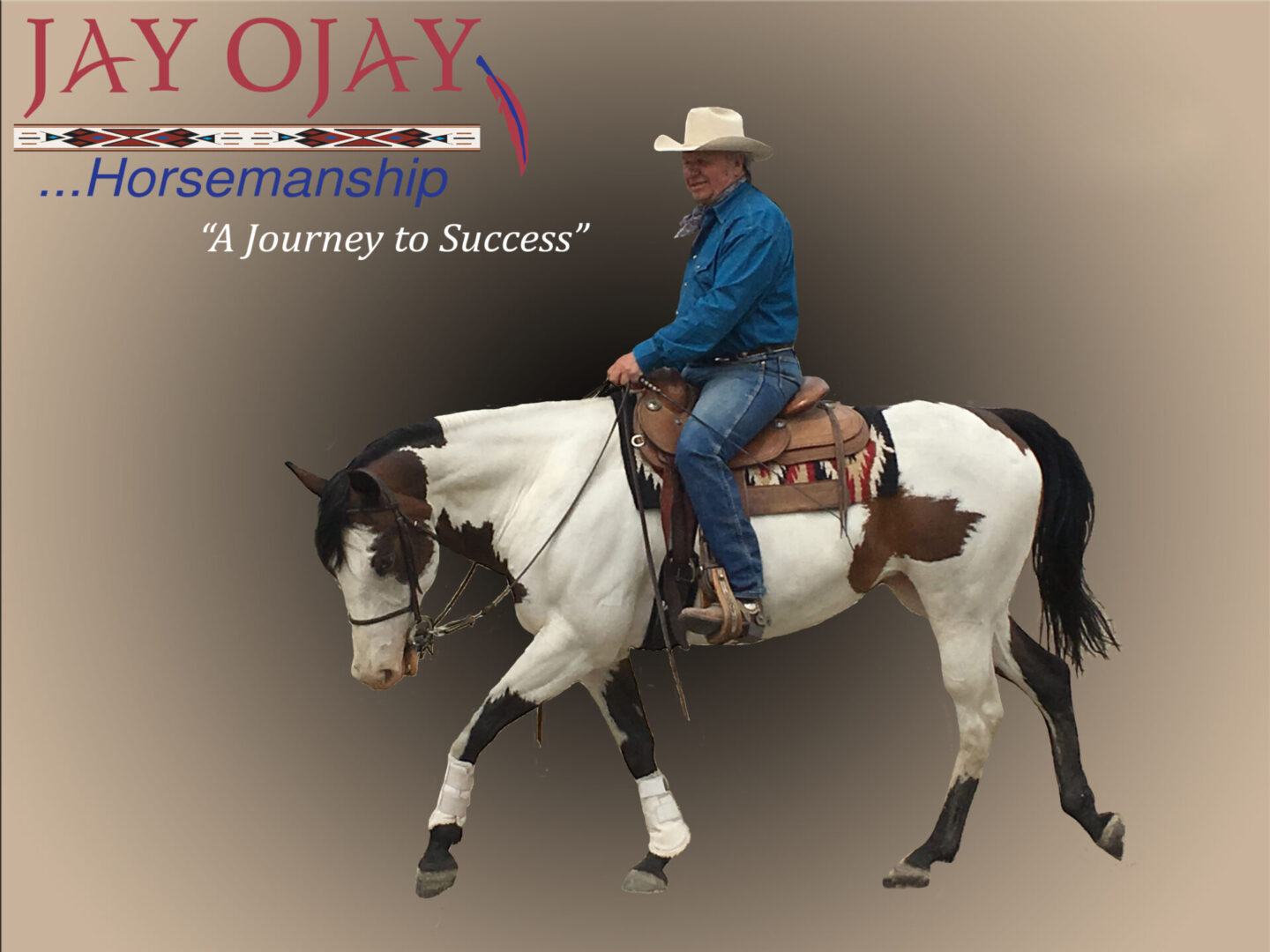 "Jay has enlightened me regarding groundwork. He demonstrates universal principles in his groundwork that appeal to all disciplines. Having watched him work with many horses, I am impressed by the empathy and respect he earns with both horse and rider. Quality and competent horsemanship with a calm, common-sense approach."
—Pamela A., F.E.I. Judge, Coach, Trainer, Course Designer
"Jay is a unique and gifted horseman. He brings us to a better understanding of how a horse thinks and responds, which in turn makes all of our lives easier."
—Jody S., Level 3 Event Coach
"As a doctor of chiropractic medicine, I know the importance of good body health. I also know how important it is to have a safe, calm and respectful horse. The horses that Jay has worked with speak for themselves. I am a person who is not easily won over but the effectiveness of Jay's methods are commendable."
—Dr. Margaret R., B.S.C., D.C.
"On behalf of the Vintage Riders Equestrian Club, we would like to thank you for presenting a wonderful clinic. We've had nothing but positive responses from all the participants and auditors. Everyone was very impressed!"
—Rita R., Langley, BC
"Coming from Germany, and after much research into horsemanship, I truly believe no horseman I have seen to date has the ability to connect with a horse as Jay O'Jay. Since watching Jay with horses, my personal approach to dealing with them has changed profoundly. I am ever grateful that my young dressage prospect had Jay to introduce it to saddle, bridle and rider in such a trusting and relaxed manner."
—Elke K. Canmore, Alberta